The Verve Magazine
Sam Smith
Don't know much about this boy? Well, then, let's dish a bit.
by Madeleine Baughn |
Photograph by Maggie West.
Sam recorded the song last January and has kept his silence on the project until just a few short weeks ago. When we think about those title tunes starting with 'Doctor No' in 1962, there have been quite a few sock 'em- bop 'em hits.
Almost always sultry and steamy, we remember the great vocal performances of the likes of the goddess of the torch song, Shirley Bassey singing the themes from 'Goldfinger' and 'Diamonds Are Forever'. Madonna in 'Die Another Day'.
Remember Tina Turner's vocals in 'Golden Eye' ? Naturally, we all recall the gorgeous tones of Adele in 'Skyfall'. How about Nancy Sinatra giving it up in 'You Only Live Twice'? Indeed, there have been a fair share of male vocalists on the James Bond hit list.
The sonant songster, Matt Monroe in 1963's 'From Russia With Love'. Tom Jones in Thunderball. Duran Duran 's vocal stagings in 'A View to a Kill' and of course Paul McCartney's symphonic performance in 'Live and Let Die'. Yet something tells me that our young Sam Smith is to break our hearts with his vocals in 'Spectre'.
Don't know much about this boy? Well, then, let's dish a bit.
Sam recently spoke with the Boston Globe saying: 'All I know is female voices truly make me feel. Male voices just don't hit the spot." Amy Winehouse, Adele, Etta James, Whitney Houston and Chaka Khan are Sam's perfect cup of tea. Strong and steeped voices all, eh?
This blue-eyed soul of the soul singer's gentle baritone with a tenor's floating falsetto, had a smash year when his album 'The Lonely Hour knocked Coldplay's 'Ghost Stories' out of the top spot and won 4 Grammy's this year and has had three number one singles. At 22, that's a wow factor!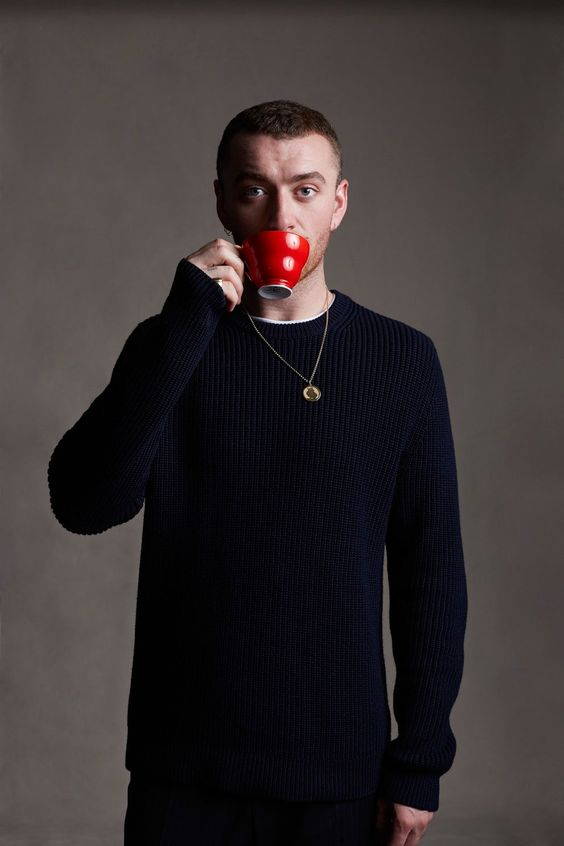 Photograph by Laura Gallant.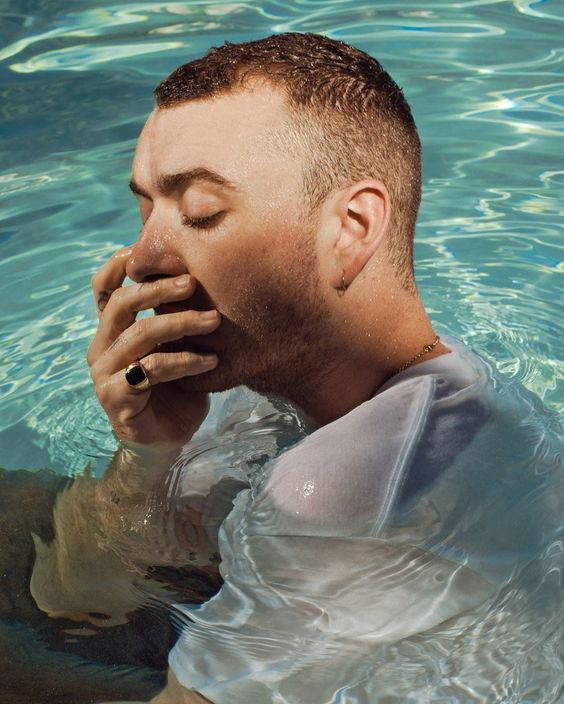 Photograph by Ryan Pfluger for the New York Times.
Born in England's countryside Cambridgeshire, Sam's parents enrolled him at the age of 8 in vocal training with a jazz singer when they heard him do an astonishing rendition of 'My Love Is Your Love', a smash hit for the late diva Whitney Houston.
Sam spent the next 4 years in local theatre productions and performing at dinner parties. By the age of 12 he had been contracted by as many as six different managers promising him his piece of the fame game. All to no avail. At 18, Sam moved to Essex and worked at bartending.
It was while working as a barkeep that he met the song writer Jimmy Napes.
The two wrote a ballad together, 'Lay Me Down' which they sent out to the manager of the London house music band, Disclosure. After hearing Sam's voice the band decided to feature him on their single cut 'Latch'. Which went directly to the top of the Brit music charts in 2012. By February 2013 things sped lightening fast. Sam released his debut album, 'In the Lonely Hour' a spotless straight lined intentionally pop infused recording filled with songs that are full of youthful sorrow and bits of sweet joy. The album is clearly reminiscent of something most of us have experienced. Loving someone deeply who doesn't love us back.
"I want to be rich in all the foods I've tasted and all the places I've been and all the people I've kissed."
Sam appears to be holding his own personally – a tough thing in the entertainment world. He has chosen to stay above the fray with social media handling and the public pressures to lose weight and his homosexuality with elan.
He has far to go before his voice peaks. In a 2014 interview with the Brit Maggie, 'Fader', Sam stated: "All I'm asking for is a balance between people who can make thousand of girls scream, and people who can deliver and make music that can stand the test of time. Some of these artists today – as famous people they will stand the test of time, but their music will not. If we don't have music that will last, what is the little kid sitting in the countryside in a pink house a hundred years down the line going to listen to for inspiration"?
Sweet music to my ears! 'Stay with Me' Sam !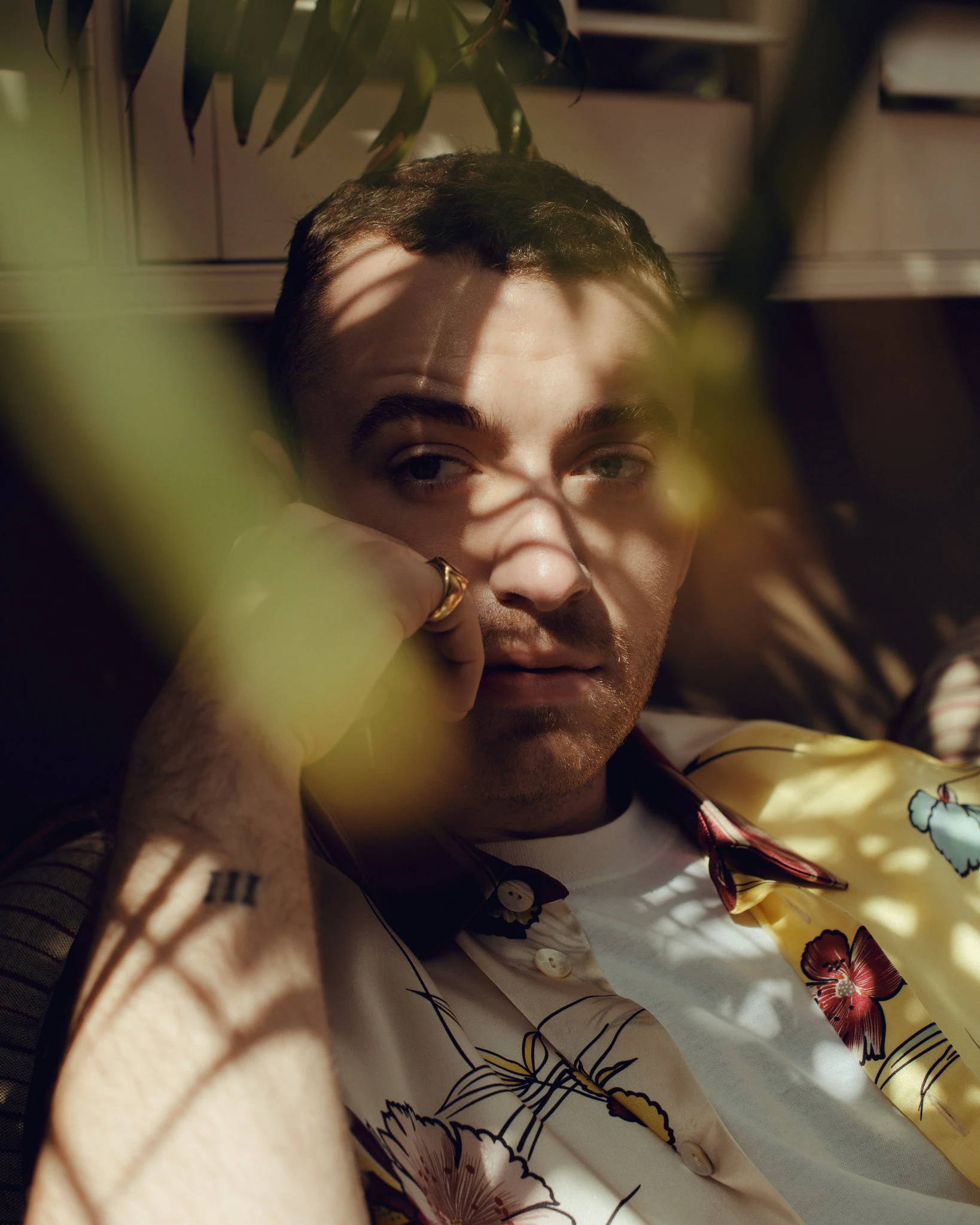 Photograph by Ryan Pfluger for The New York Times.
---