Before joining Modern Relik in 2017, John Dransfield's lifelong passion for the arts encompassed a career in fashion, manufacturing and interior design. A graduate of the Herron School of Art in Indianapolis and the Fashion Institute of Technology in New York, John now embarks on a new chapter of Modern Relik's history as Design Director and Head of Interior Design, leading many exciting projects across the country and in the world-class city of Boston, MA where its new flagship store has recently opened.
John's early years as a fashion designer were spent in New York as the award-winning design director of several trend driven fashion houses.   During these years, John traveled the world to fashion shows, textile shows and factories for months upon months each year. The regular exposure to cities like Paris, Milan and London paired with exotic locations in Southeast Asia, India and Brazil informed the design he's known for today – a mix of opulent European style and exotic, handmade works from artisans around the world.
John's next incarnation grew from a partnership that would send him on an entirely new trajectory, both personally and professionally. With partner Geoffrey Ross, Dransfield & Ross was formed, a luxury home décor and table linens brand carried by the world's finest stores. In tandem they designed for Donghia, Tiffany and Co., Ralph Lauren, Williams Sonoma, Anthropology, Sunbrella and Ethan Allen. They have had pop up shops featuring their products in Barneys New York, Bergdorf Goodman, Saks Fifth Avenue and Neiman Marcus, and John's interior design work has been featured in numerous books and magazines including his own home being featured on the cover of Elle Decor.
At Modern Relik, John's focus is on creating new spaces that speak to the individual lifestyles of his clients, while tapping into his encyclopedic knowledge of decorative arts, fine arts training and decades of world travel. Faithful to the spirit of Modern Relik's ethos, John's passion for "the hunt" in finding unusual vintage finds and artisanal pieces that blend with contemporary furnishings bring a fresh, layered and cultured viewpoint to any room.
Coinciding with his love of fashion, John continues with his skills as a fine artist which are actualized in his breathtaking illustrations.
---
Personalized Design Solutions.
This service allows our customer to experience the Modern Relik aesthetic with personalized design solutions that are tailored to the individual. Each project is unique, beginning with an open dialog with our customers so that we understand their needs and their desire for a home that exudes warmth, comfort and luxury. Be it a single room or an entire home where help is needed to determine layouts, furnishings and decor, throughout the various phases of the project attention is paid to the myriad of decisions that go into creating a truly special ambience.
This service is suited to any project, no matter the size, that does not require architectural modifications to existing spaces. Please call our offices or personally reach out to a designer at one of our stores to set up an appointment at your convenience.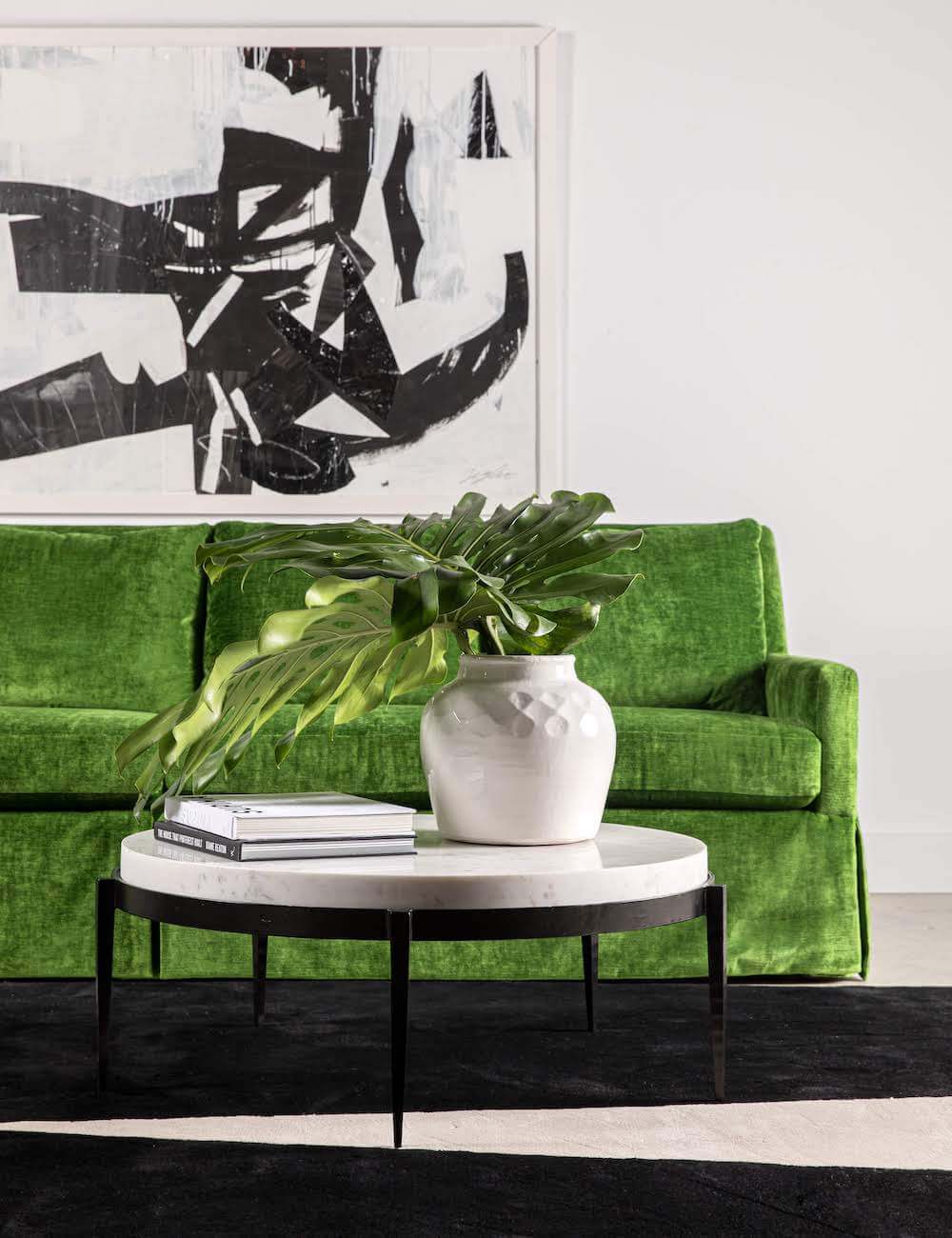 How Designer Services Work
---
Let's Get to Know Each Other
- Initial Consultation -
It starts by obtaining an understanding of your aesthetic and the needs and functionality you require for your project. We get to know each other by visiting you at your home and we will learn more about what you have that will work, what you might need, or maybe it's as simple as moving some furniture around.
An overall design concept is then developed that first considers the client's timeline and budget and is then articulated through floor plan layouts, renderings and mood boards. We will review the concept together and key elements will be suggested.
Let's Make Some Magic Together
- Key Elements -
We begin by nailing down the key elements of the space. Materials & finishes will be proposed such as paint colors, wallpaper, carpet and window treatments. Any furniture that is required will be discussed at this point, taking into consideration any existing furnishings the client may wish to keep, and by ensuring a proper use of balance and scale. A second home visit will be necessary to measure and review the floor plan.
As your space begins to come together, your Designer will work with you every step of the way to ensure a smooth delivery process and to help pull all the pieces together.
Layering it On
- The Jewelry of the Room -
An accessory package will be proposed consisting of art and decor to complete the look and take your project from ordinary to extraordinary.
Our haute couture service is for the client who desires unparalleled beauty and luxury throughout their home – from top to bottom. It is about creating the total-experience, mastering everything from the architecture, furniture, objects and decor, to the art that hangs on the walls and the dinnerware that graces the dining table. A lifestyle for beautiful living is carefully crafted through consideration of the home's architecture and physical surroundings. A design concept is then shaped around the home's inhabitants and their way of living, achieving a luxurious and personalized experience.
This service typically works best for whole-home design endeavors and/or projects involving architectural modifications to the structure. The size of the home is not of importance - rather, it is for the client that has the desire to achieve something truly extraordinary. For these such projects, furnishings and fixtures are sourced within and outside of our existing collections and custom pieces may be specifically created for the client, depending on the project's needs. Your project will be implemented using exceptional craftsmanship and the use of refined materials and finishes (exotic woods, metals, lacquers, hand-woven fabrics and wallcoverings) that exude the look of bespoke luxury.
Haute couture services are tailored to the needs and timelines of each individual client. Please contact our offices for further information.