JOHN DRANSFIELD
A Short Biography.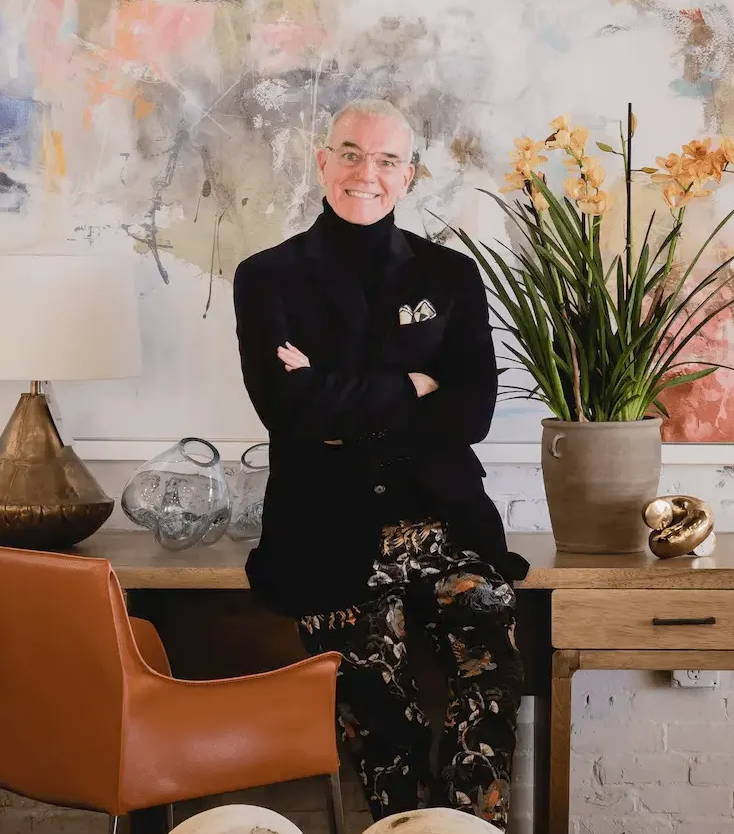 John's next incarnation grew from a partnership that would send him on an entirely new trajectory, both personally and professionally. With partner Geoffrey Ross, Dransfield & Ross was formed, a luxury home décor and table linens brand carried by the world's finest stores. In tandem they designed for Donghia, Tiffany and Co., Ralph Lauren, Williams Sonoma, Anthropology, Sunbrella and Ethan Allen. They have had pop up shops featuring their products in Barneys New York, Bergdorf Goodman, Saks Fifth Avenue and Neiman Marcus, and John's interior design work has been featured in numerous books and magazines including his own home being featured on the cover of Elle Decor.
I love being creative and creating beautiful products and interiors. It's like playing house.
At Modern Relik, John's focus is on creating new spaces that speak to the individual lifestyles of his clients, while tapping into his encyclopedic knowledge of decorative arts, fine arts training and decades of world travel. Faithful to the spirit of Modern Relik's ethos, John's passion for "the hunt" in finding unusual vintage finds and artisanal pieces that blend with contemporary furnishings bring a fresh, layered and cultured viewpoint to any room. Coinciding with his love of fashion, John continues with his skills as a fine artist which are actualized in his breathtaking illustrations.
Before joining Modern Relik in 2017, John Dransfield's lifelong passion for the arts encompassed a career in fashion, manufacturing and interior design. A graduate of the Herron School of Art in Indianapolis and the Fashion Institute of Technology in New York, John now embarks on a new chapter of Modern Relik's history as Design Director and Head of Interior Design, leading many exciting projects across the country and in the world-class city of Boston, MA where its new flagship store has recently opened.
John's early years as a fashion designer were spent in New York as the award-winning design director of several trend driven fashion houses. During these years, John traveled the world to fashion shows, textile shows and factories for months upon months each year. The regular exposure to cities like Paris, Milan and London paired with exotic locations in Southeast Asia, India and Brazil informed the design he's known for today – a mix of opulent European style and exotic, handmade works from artisans around the world.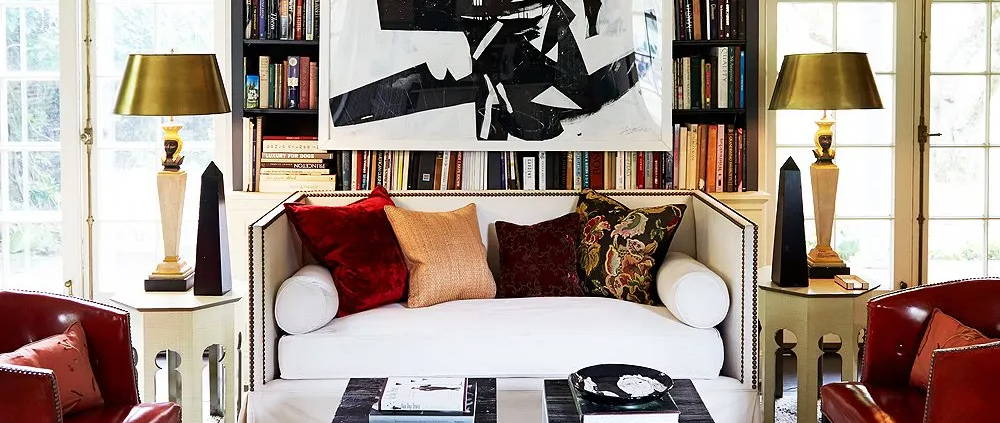 Photographs of Johns Main Residence in New Jersey