MEG KIMBALL
A Short Biography and Interview with the Founder of Modern Relik.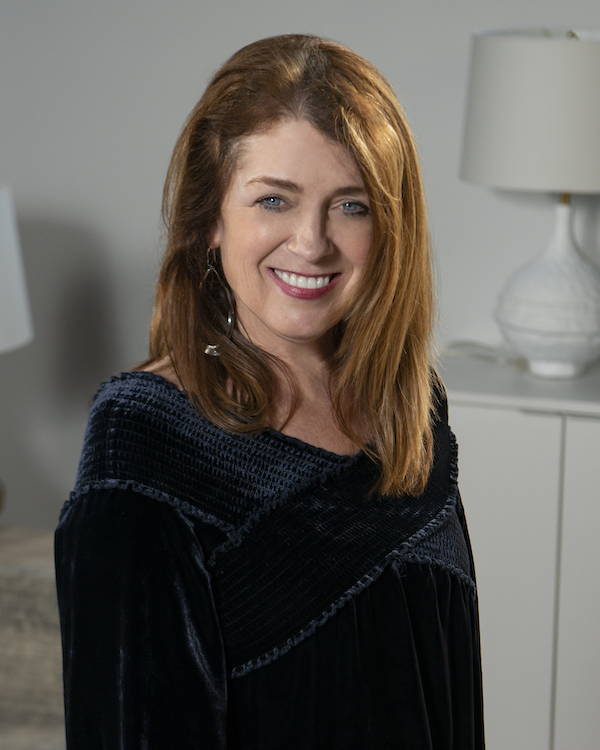 WHAT INSPIRED YOU TO START MODERN RELIK?
I have always loved home furnishings and decor and I know what I wanted to see in a store. I wanted to create a brand that was a fun place for beautiful things.
WHAT IS THE MOST GRATIFYING PART OF YOUR CAREER?
The most gratifying part of my job is collaborating with my staff. Everyone at Modern Relik is so different, and each one has their own set of skills and talents that make them amazing. I love seeing how each person adds value to the whole. It's been incredibly special for me to have this experience with my son and sister, in particular.
IN YOUR NEXT LIFE, WHAT WOULD YOU LIKE TO BE?
TELL US ABOUT YOUR SENSE OF STYLE.
I like a very layered look. I like classical things and classical lines, but I also like modern... When you mix together the modern and the relic, it creates this great balance and energy. They bounce off each other.
IF YOU COULD HAVE DINNER WITH ANYONE, WHO WOULD IT BE?
Diana Vreeland. She was outrageously talented and eccentric.
WHERE DO YOU GAIN INSPIRATION FROM?
My travels. My books. My children. Really everything. Oh, and music, of course. Music is everything.
WHAT DOES A DAY IN THE LIFE OF MEG KIMBALL LOOK LIKE?
I am generally at the office by nine, except for Tuesdays with Sal (my hairdresser)

—everyday is different at work depending on what projects we've got going on. My ten minute ride home usually involves a phone call to a friend or some great music. At night I really do like to talk on the phone with a friend or just watch a good show and chill with my husband.
The visionary behind Modern Relik is Meg Kimball, a distinctive interior designer of 20 years and a passionate art collector. Meg's taste for all things luxe and beautiful spans the globe. Her keen eye for style emanates in her line of home furnishings and décor, originating from places all over and personifying modes from various eras. Like an artist with a blank canvas, she skillfully and effortlessly blends the raw with the refined, the old with the new, and the simple with the ornate to produce unique swanky elegance. Meg's discriminating style presides in various luxury commercial real estate, upscale residential homes, as well as in popular retail shops in the Boston area. Her signature designs have awarded her a solid reputation for luxury lifestyle.
"I wanted it to be an entire experience — to entice all the senses.....From beautiful things to look at, including flowers, to the ambient music, and of course the tastes and smells from Mod Espresso. In retail today, you need to give people a reason to get off their couches and come shopping."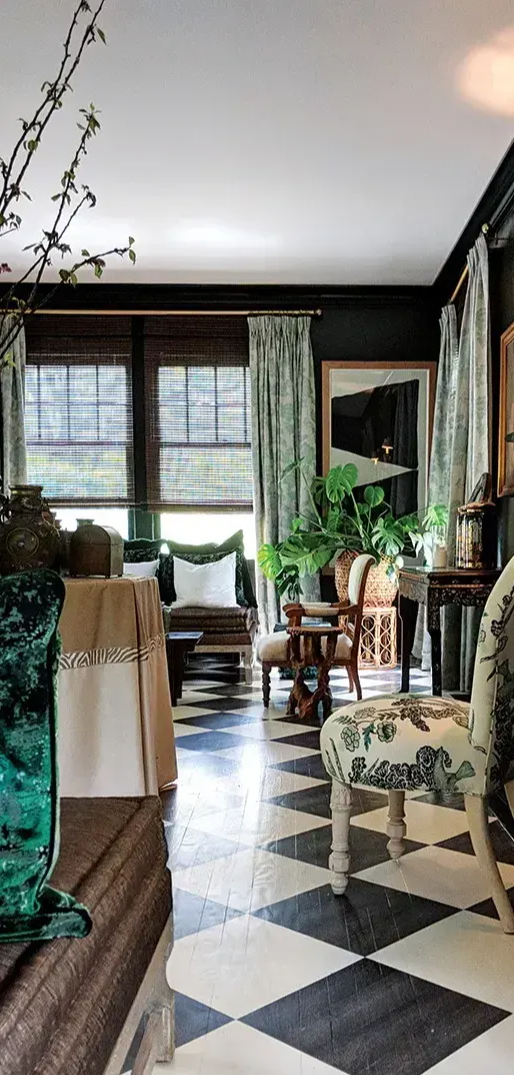 Meg's Home in Lexington, MA.