Wedding Registry Instructions
1. Click create a registry at the link above.
2. Click the create button on the next page.

3. Sign in or create an account with modern relik.

4. Click the account button, on the top right of your screen.

5. Click create your gift registry, and press create on the next page.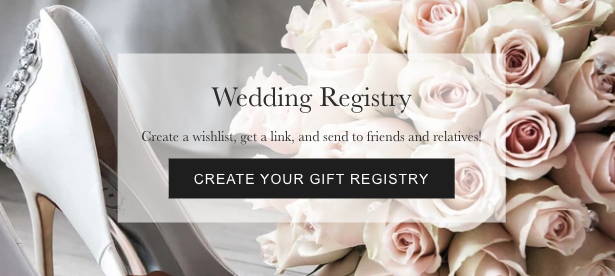 6. Fill out your registry info, click create my registry at the bottom.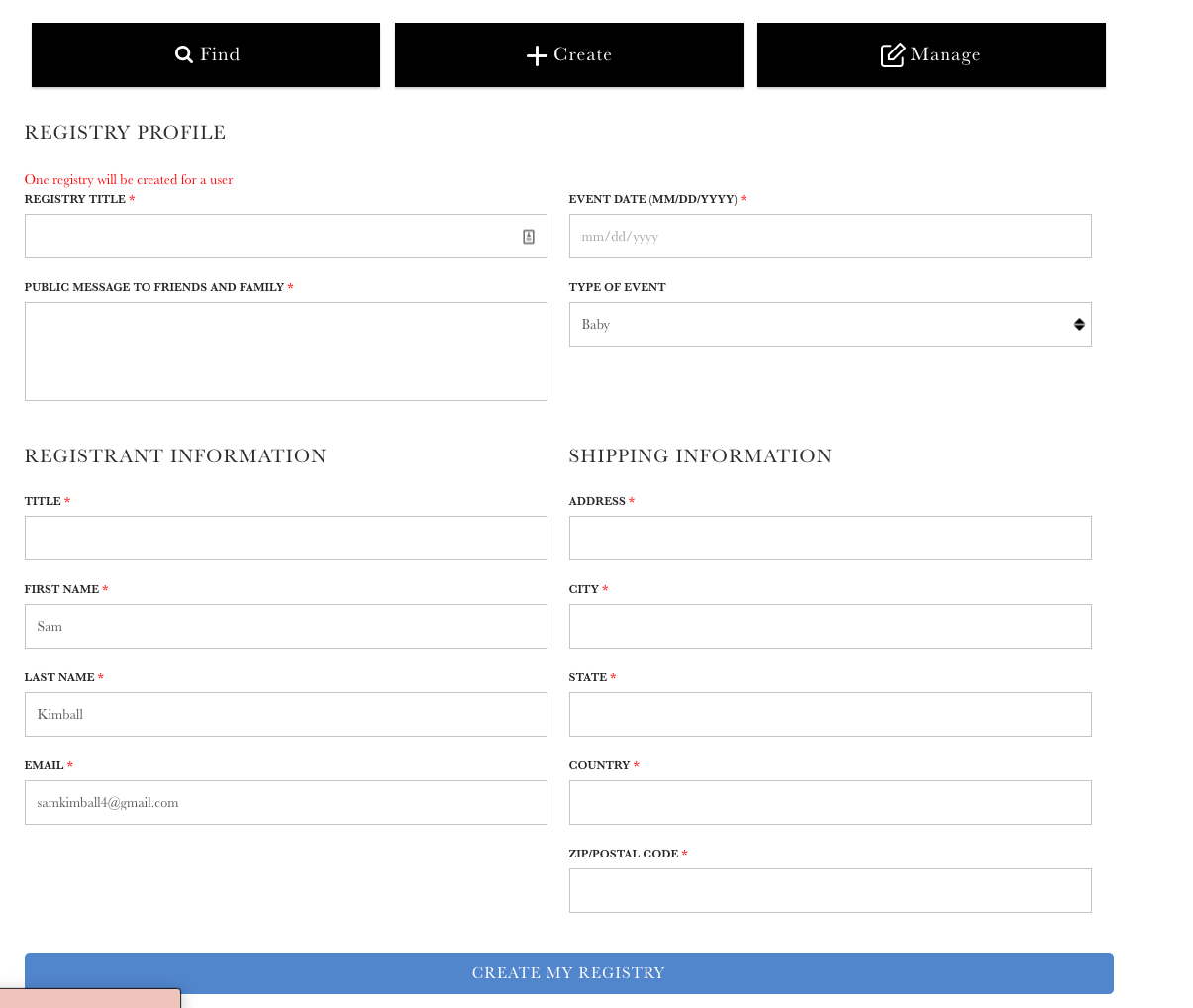 7. Now you can browse the site and add items to your registry.
Add Items to Your Registry and Share
8. Find an item you like.
9. Click the product details button.
10. Click add to gift registry. Your item has been added!


11. View your registry by heading back to your account page and clicking manage, or clicking the gift box on the bottom left of your screen.
12. To share, simply go back to your account page, click manage and click the share button next to your registry. Copy your link and pass it along!


13. Your friends and family will now have a link to a registry that looks like this: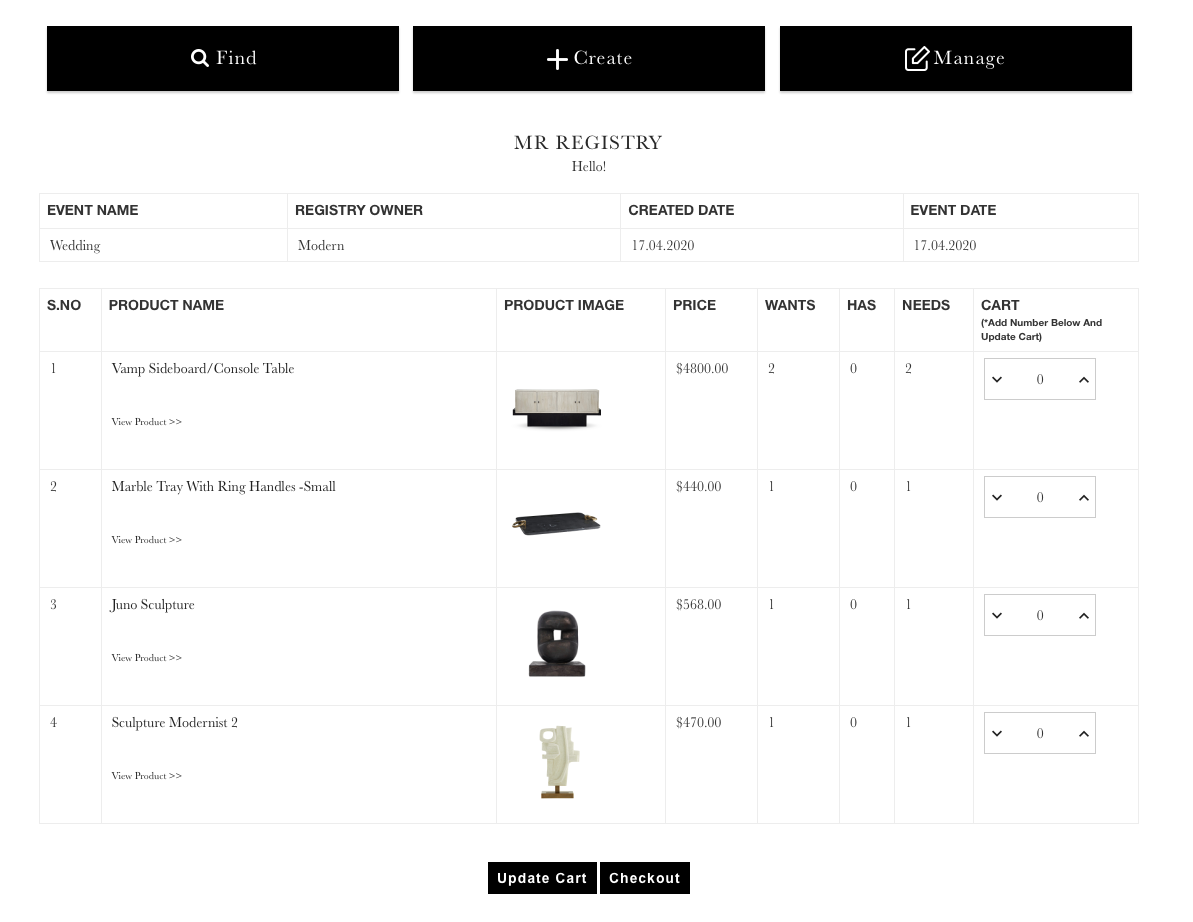 Please reach out to us if you have any questions or issues. Thank you!