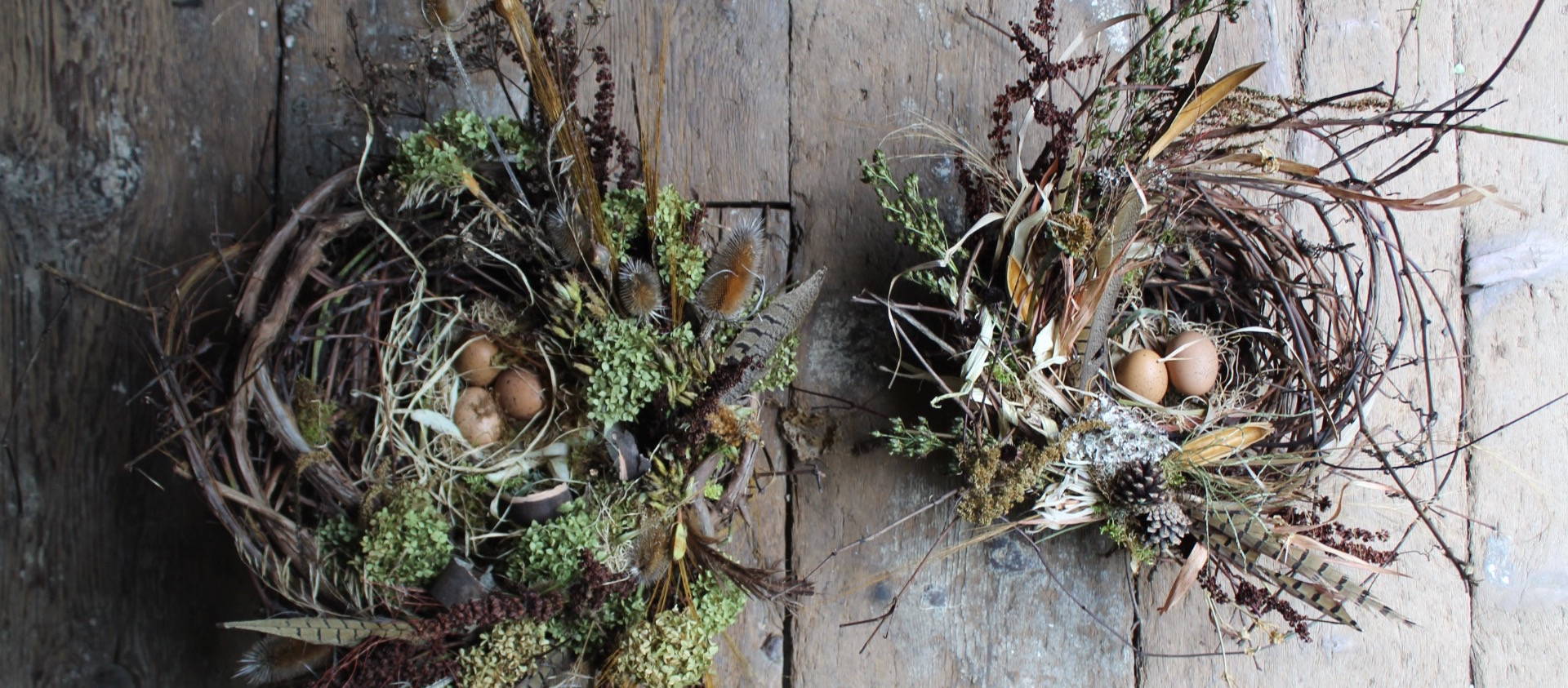 by Meg Kimball | August 2018

________________________________________________________________________________________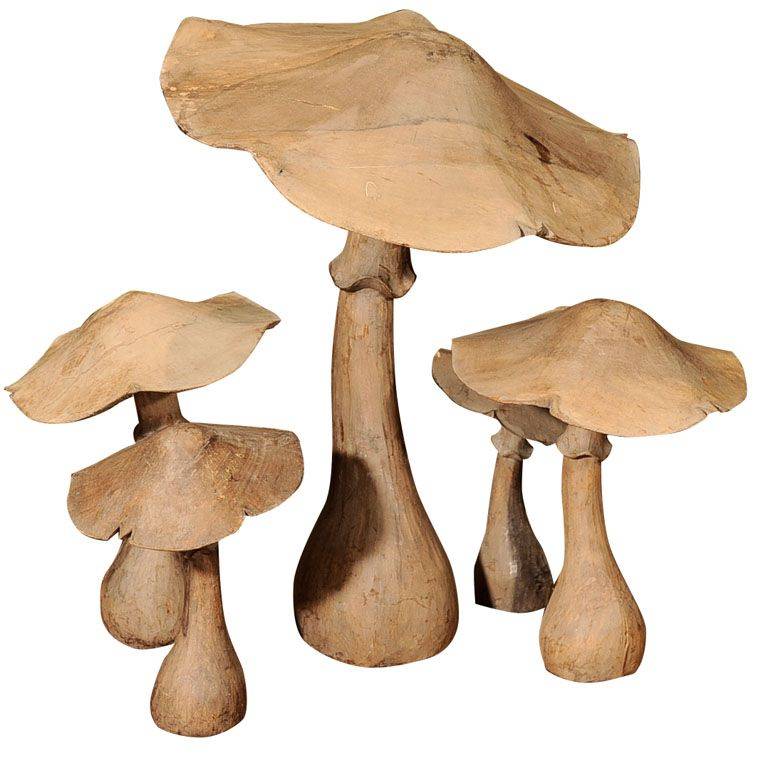 A s the winter solstice approaches, daylight dwindles and nights become darker, all forms of life prepare to forage and nest for the encroaching autumnal season.
A calliphony of goose chatter is a signal to raise our eyes towards the sky, heralding an exodus of fowl that are destined for warmer locations.
Observe the animals. Autumn is the busiest time of year for these creatures – many seeking mates to curl up with in the winter months ahead. Squirrels busy themselves, stockpiling nuts and acorns that they bury in subterranean pantries. Other mammals like hedgehogs, bats and bears gorge themselves to put some extra fat on their bones to keep them warm as they hibernate over the long months ahead. Ladybugs, spiders and other insectalia tuck themselves into nooks and crannies trying to weather the anticipated cold.
---
Foraging is as much about preparing for winter as it is about the hunt. While animals forage for survival, for humans it's more of an instinctual desire to cozy up the house for the cold winter months ahead. And why not? When November greets December, we tend to spend too much time indoors. Why wouldn't we want to festoon our own cocoons with all the comforts of home? Just as Mother Nature takes her rest, so too shall we. We can find little ways to make our homes feel inviting and even inspiring over the coming cold months ahead.
So, in the spirit of the great Diana Vreeland's column… Why Don't You …. I ask: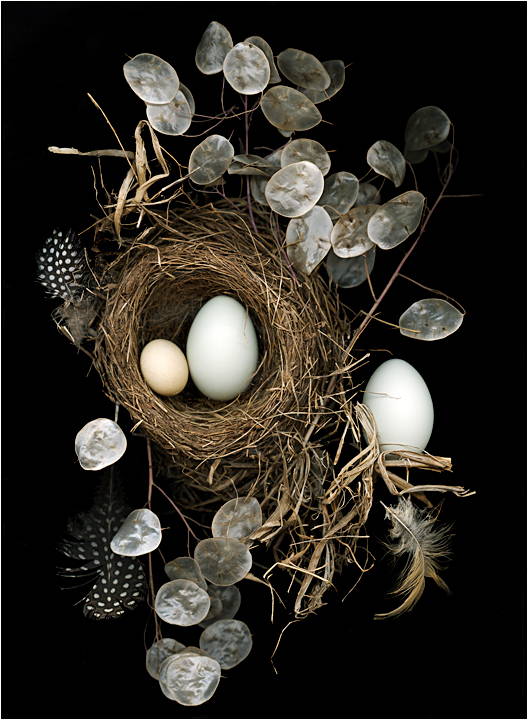 ---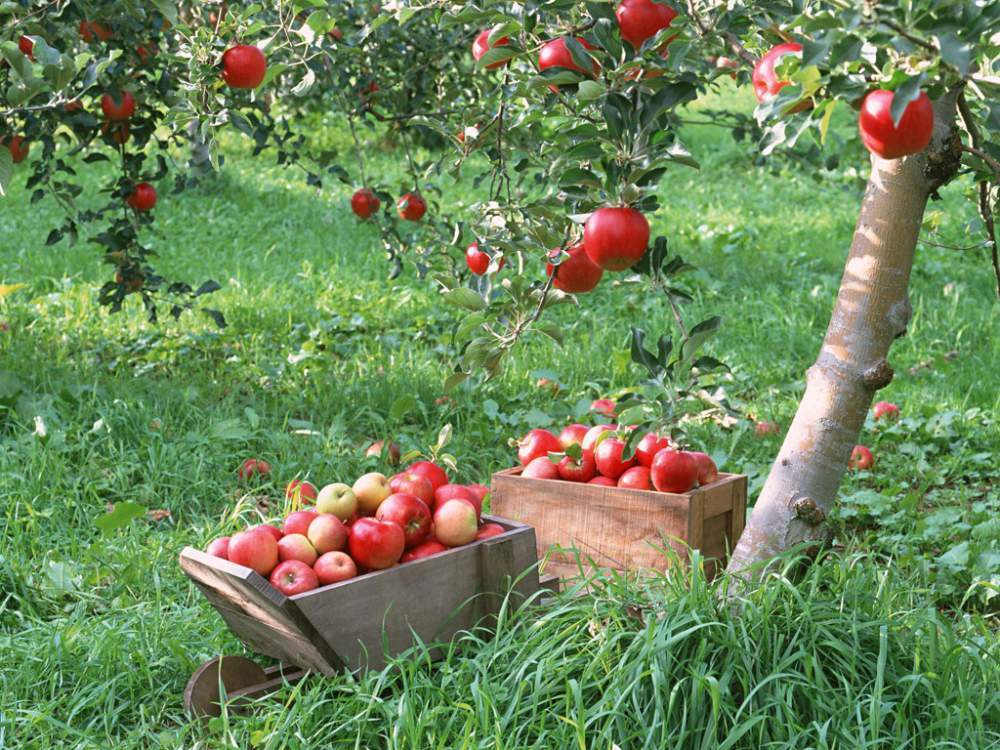 Why not take a walk this fall through a forested glen and scavenge for the bounties of nature? I could pick branches, berries, and foods to bring home that will satiate my nesting desires. Perhaps I'll take an afternoon to go to an old orchard where the late summer sun coincides with the first brisk day of autumn which sweetens the tartest apple. I will make myself a pie.
Why not find an abandoned blackberry patch and collect what the birds have shared with me? Or perhaps I'll take a stroll along the beach in search of succulent beach plumes to turn into pungent jellies to be savored months from now during one of winter's blizzards. If my jam making skills are not expert, I can always purchase one of the delectable marmalades or preserves that Gregory Benjamin has created (here)   They are like summer in a jar.
---
Why not enjoy a hand-loomed cashmere blanket , in baby's breath colors that match that small swathe of cerulean blue in my living room curtains? I will throw it over the sofa haphazardly in anticipation of curling up in it with a book and a fire on a soon-to-come winter's night. I will stock up on a pile of good reads – books that will take me on fabulous journeys to faraway places and let my mind roam free?
Why not take up a hobby this winter like scrapbooking or painting? I find such happiness when I use my hands and my imagination to create. I will prepare a work space now in some corner of my home with all of the necessary supplies, complete with music to lull and inspire me so I will be eager to let my creative juices flow.
Why not appreciate nature's splendor by bringing it inside this fall? I will create my own 'world within a world' by building a giant terrarium for the kitchen. I will find the perfect vessel. I will go outside and dig up a small patch of dirt, moss and other natural objects, and I will plant my own personal, miniature ecosystem.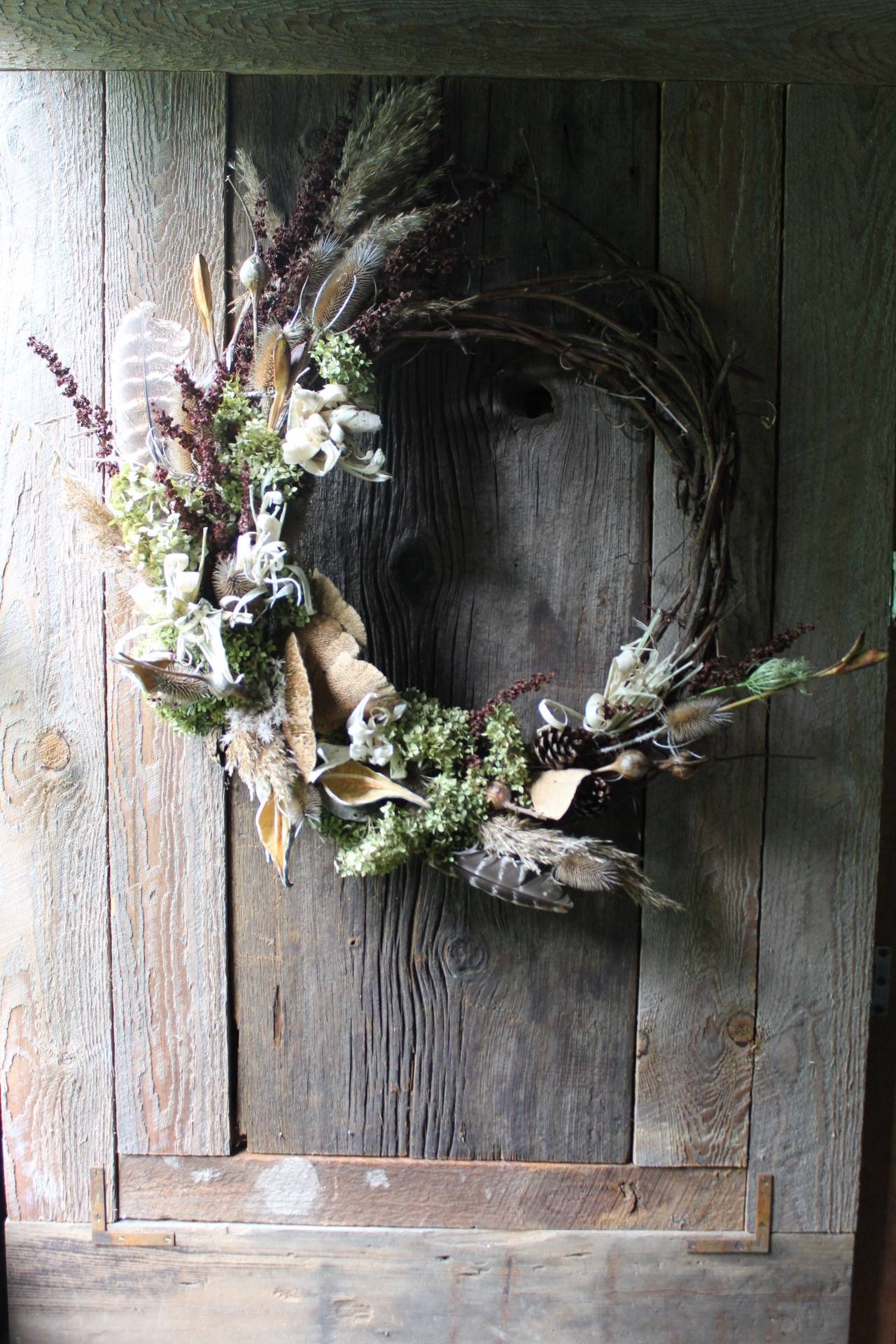 ---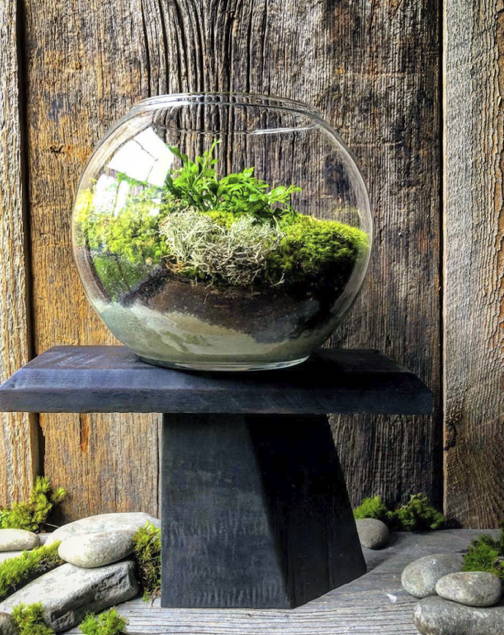 While I'm at that, why not purchase a few bulbs of Narcissus 'Paperwhite Grandiflora' and plant them indoors on a cool windowsill as harbingers of spring? I'll drop them in a simple glass bulb vase surrounded with stone. I'll tend to them with minor spritz' of water as I watch their roots taking hold through the glass vessel meant specifically for viewing. In only a few short weeks, their musky sweet scent will permeate the house - their presentation both breathtaking and guaranteed.
Why not plan an outrageous table setting for the coming holidays, using the exfoliated bark from a sycamore tree as my Thanksgiving table runner? Or, perhaps I will plan a 10' long chocolate dipped centerpiece scene to run down the length of my dining table for the annual Christmas Eve dinner. My guests will inhale the sweet scent of chocolate throughout the holiday meal, marveling at the miniature mis en scene before them. For dessert, we will smash it apart with hammers and eat delectable chunks of chocolate while imbibing on after-dinner drinks.
Why not light candles in every room of the house? My favorite? An awe inspiring, 39" tall, single tapered candle set in a marble block base that knocks my socks off every time. Candlelight indicates romance, calm and peace. After a summer of activity and commotion, I am all in for that.
---
Why not sit by my favorite window this winter and dream of ways to make the landscape in my view more beautiful all the year-round? I will plan a jardin d'hiver – a 'winter garden' - anchoring it with structure and plants that will hold the snow.   While I am at it, I will make this sunny spot by this wonderful window the coveted seat of the house. I will place a comfortable chair there and take in the rays of sun each morning while I sit with my cup of coffee. It will be heaven on earth.
_______________________________________
As the last days of summer subside, do take advantage of the fall. Despite its brevity, it is the most miraculous of seasons.